5 Best LA Engagement Session Locations
Los Angeles County has an endless possibility of beautiful backdrops. For all our shoots, we HIGHLY RECOMMEND shooting on a weekday. Since they are hotspots during weekends, it can get overcrowded so parking and traffic can be a headache. Chances are good that you will get strangers in your frame.
Early morning or late afternoon are the best times to shoot because the light will be soft. We like shooting 2 hours before sunset.
1. OLD TOWN PASADENA
Downtown Pasadena is a great choice if you're looking for an urban vibe with old charm character. We often meet our clients at coffee shops and shoot a "hang out" scene while getting caffeinated. Some of our favorite places to meet are Intelligentsia Coffee, Pie Hole, or Copa Vida. Check out this engagement session for more inspiration!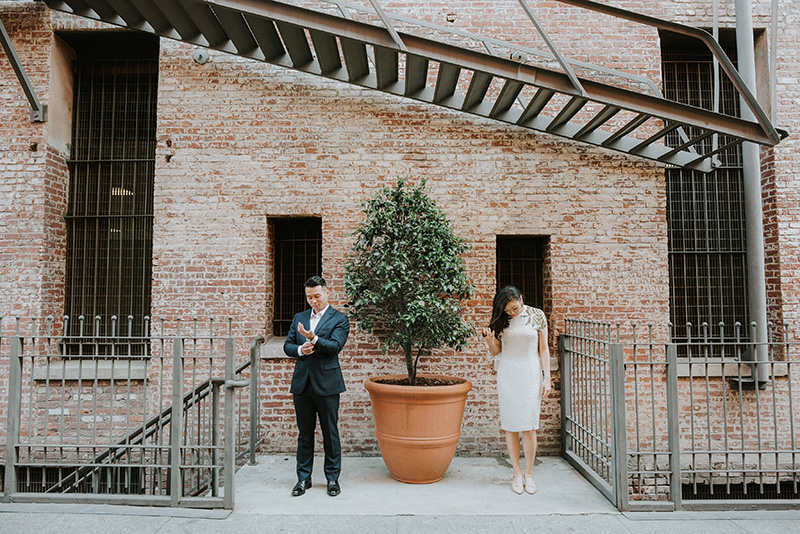 2. PASADENA CITY HALL
A great option as a second location to Old Town Pasadena. It has a garden courtyard with clean landscaping. One of the draws of this location is the building itself with beautiful columns and arches. We recommend Sunday sessions for this location because street meter parking is not enforced. On the weekdays, you can park at the lot on 233 East Union Street. Here are some photos to show you the beauty of the City Hall.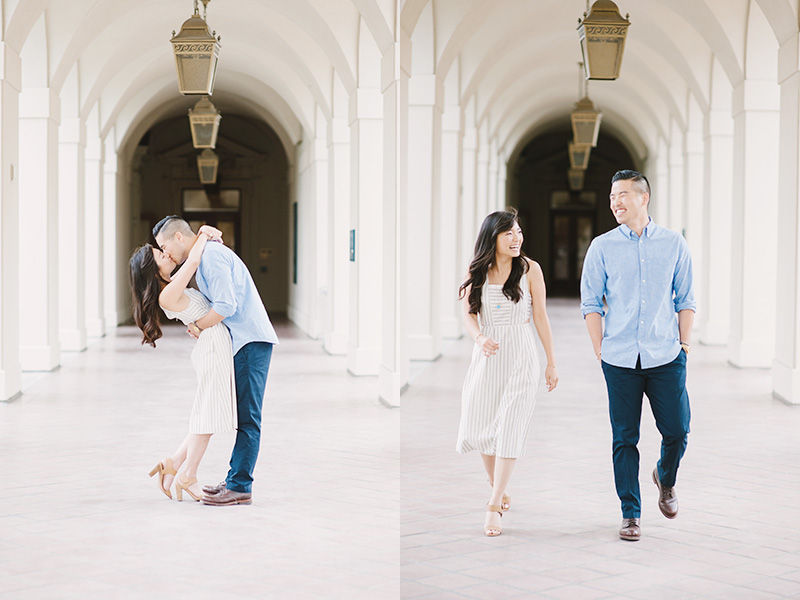 3. EATON CANYON NATURE CENTER
Beautiful nature area complete with trees, rustic fences, and stone walls. Another reason we love shooting at Eaton Canyon is the accessibility. It has a large parking area and only steps away from nature trails. Parking is free. This couple shot at Old Town Pasadena with Eaton Canyon as a second location. Check it out!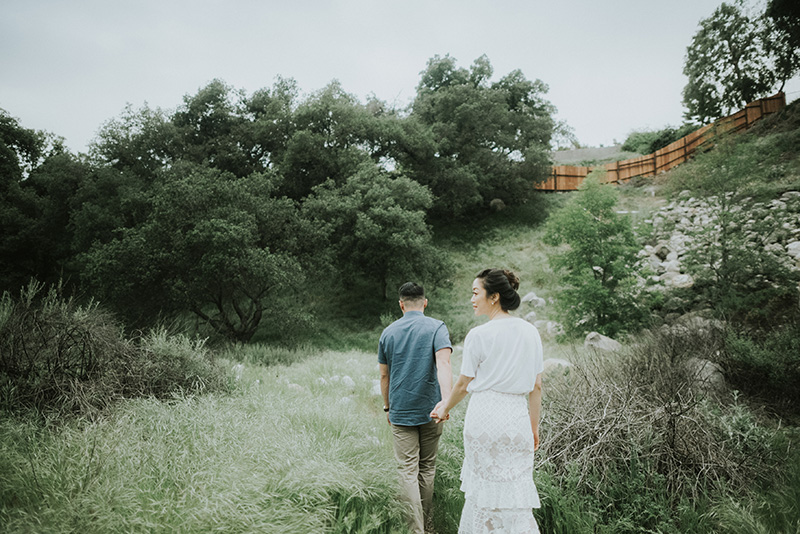 4. ARTS DISTRICT LOS ANGELES
A unique area with a whole lotta urban goodness. With breweries, coffee shops, and wall art installations, this location is for the fun-loving couple. Street parking is free. We can meet at Wurstküche and use those fun doors as the first backdrop. This is our favorite LA engagement session locations!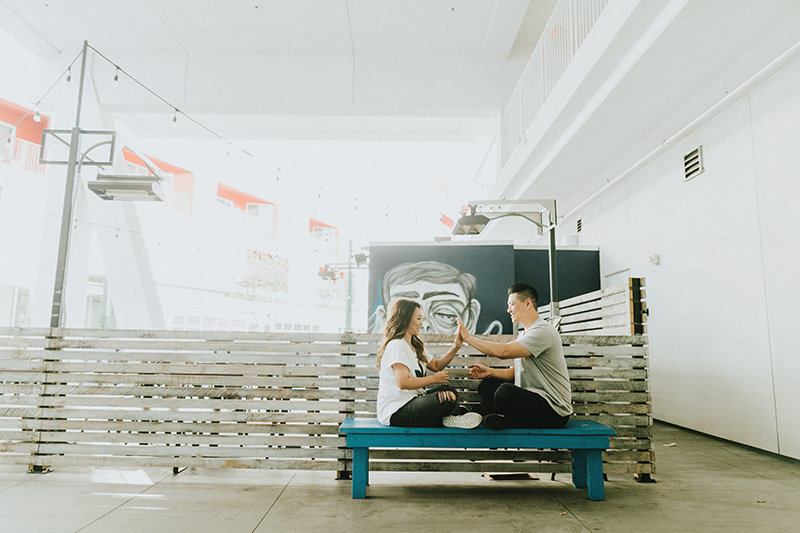 5. MAGALA COVE PLAZA PALOS VERDES
When arriving at the Magala Cove Plaza, you'd think you arrived in small town France. With old brick buildings and romantic archways, this location is for the couple who wants a European vibe. This plaza is nice because it's walking distance to ideal second locations. There's a small nature trail located next to the plaza with dirt paths and trees that provide shade. If you walk up north from the plaza, there's a beautiful library with cottage feels. Check this session to see how beautiful the plaza is!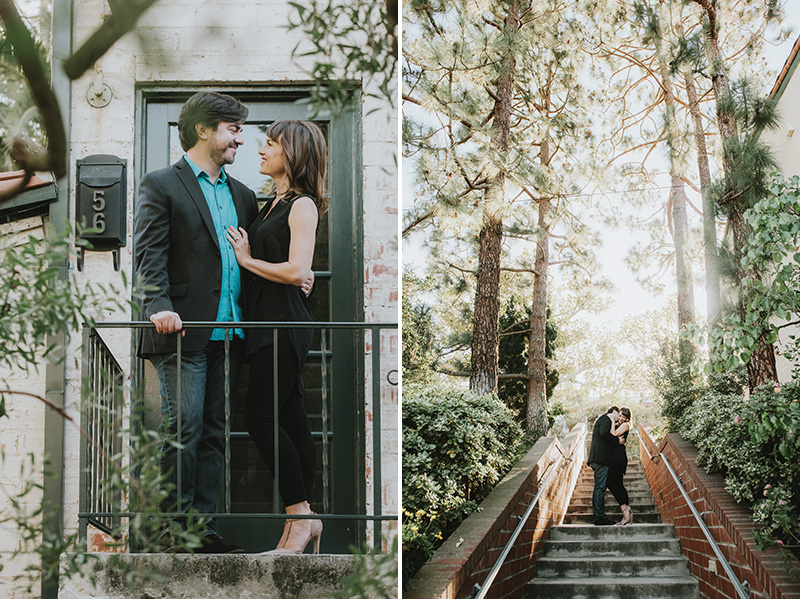 Let us know if you have any questions and happy shooting!
CONTACT US
– Engagement Session Tips
– Orange County Engagement Session Locations